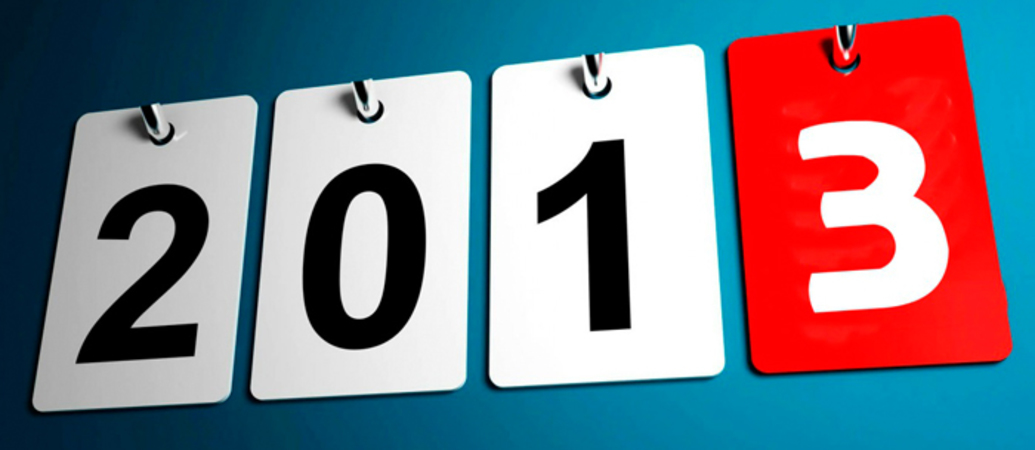 Mark Hogan CFSP
6th December 2013
FEM's 20th year in business was a busy one! As we near the end of the year, we take a look back over the year at 2013's key moments
FEM's finest moments

New year, new website
We kicked off 2013 with the launch of our new website back in January, where dealers can log in to check prices and stock and place orders. It's constantly updated with new products and content and we're delighted with the response we've had from our dealers. Remember to check the website blog regularly to make sure you're up to date with our dealer promotions, new product information and to see what our sales team have been up to!
We got cooking
Our Executive Chef Dushan Lukovic 'got cooking' in February this year – and hasn't stopped sharing recipe ideas on our blog since! His unique recipes including chocolate cake, smoked tomato soup and sourdough pizza quickly became customer favourites and Dushan is regularly asked about his recipes when he's out on the road working with customers.
February in Florida for NAFEM
Our sales team travelled to the NAFEM show in Florida. Our Marketing Manager, Mark Hogan CFSP, reported back on the new product innovations on show including the Hamilton Beach Blend-in-Cup Blender and Manitowoc NEO range of ice makers. Fast forward a few months and these new products are set to make an appearance in our 2014 catalogue!
New Face at FEM
2013 saw a new Sales Manager join our team in the form of Simon Bennett, who has 14 years of experience in the foodservice industry. He's been a great addition to our team!
We're Best in Show
At the CESA Light Equipment and Tableware Forum in April, our sales manager Martin Shaw was voted 'Best Supplier Presentation' by the delegates in attendance. At the time Martin said it was a great way to end the event, and told the delegates who'd voted for him that their fiver would be in the post!
Chicago for NRA
Another trip to the US beckoned for our sales team, who travelled to Chicago in May to attend the NRA show. At the event, Kitchen Innovation Awards were won by Vollrath's Induction Soup Kettle and Alto-Shaam's CT Express with Catalytic Converter.
20 Years of FEM
July was an exciting month at FEM, as we celebrated our 20th anniversary. Catering Insight magazine marked the milestone with an article interview with Harry Hogan and Jim Doherty, FEM's founders. Harry and Jim talked about the last 20 years and thanked customers, suppliers and staff.
Italian Adventures
Our sales team's globetrotting continued in July with a trip to Italy to visit the Sirman factory and do some sightseeing. Then, in October, it was off to Milan to attend the HOST Exhibition, where our manufacturers launched new products including the Hamilton Beach Eclipse Blender and Sirman Easyvac Vacuum Packaging Machine – look out for these in our 2014 catalogue!