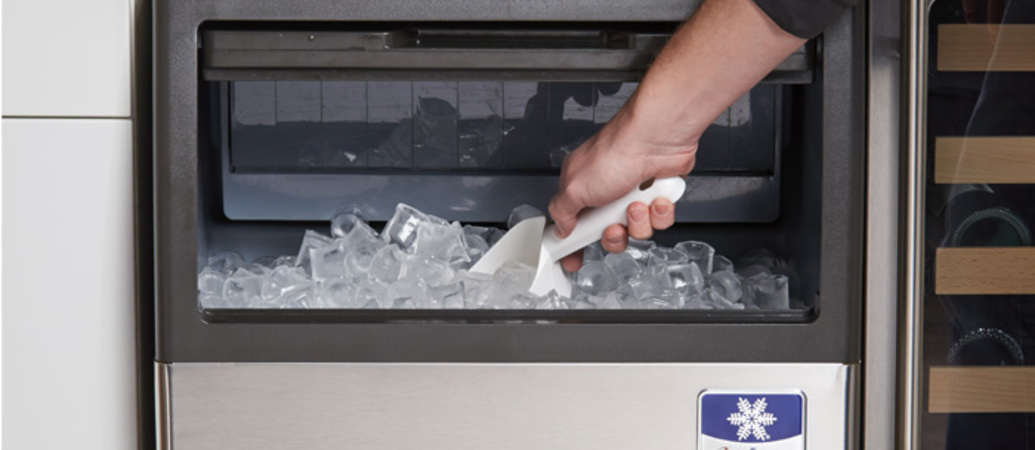 Company News

Stacey Archibald
22nd September 2014
Launching Manitowoc's new Sotto range of icemakers
Manitowoc Sotto Ice Machines.
Manitowoc's new Sotto range replaces the Manitowoc EC range of undercounter ice machines with a redesigned refrigeration system that delivers up to 43% more ice, compared to the previous range at no extra cost. It means that even sites with limited backbar space can now have plenty of quality ice on tap, right where it's needed. Since the machine is front venting, it needs no top or side clearance, so it can be fitted into the most compact of spaces.
Sotto produces large, 20g gourmet ice cubes which are clear and long lasting. Their good looks enhance presentation and their slow melt rate is ideal for chilling drinks without diluting them.
Many operators find their ice production suffers when the ambient temperature rises. Not with the Sotto: its intuitive control system self-adjusts to ensure operators have a ready supply of ice, even in high ambient conditions.
As the name suggests, the Sotto is also very quiet, a significant benefit for many bars. The 'plug and play' installation makes set up straightforward, while the simple controls mean operation is easy. Manitowoc's 'Tool-Free Foodzone' means day to day maintenance is easy, too. For example, the slide-out air filter makes routine cleaning very quick. The accessibility of components means servicing the machines is fast and unintrusive.
Manitowoc icemakers are available nationwide, with Sotto available in a choice of seven models. The UG-18 is the smallest, producing 18kg of ice per day with an integral ice bin storing 5.5kg. The machine is just 345mm wide by 450mm deep and 630mm high. The largest model, the UG-80, makes 85kg of ice per day and stores up to 44kg. It measures 700mm x 600mm x 900mm.
These additional benefits of the Sotto range are offered at no extra cost in comparison to the previous Manitowoc EC range, with list prices starting at £880, backed by a two year parts and one year labour warranty. The Manitowoc Sotto Ice Machines are available from October 2014, for more information on Manitowoc Sotto Ice Machines download the brochure here, or contact us on 01355 244111.