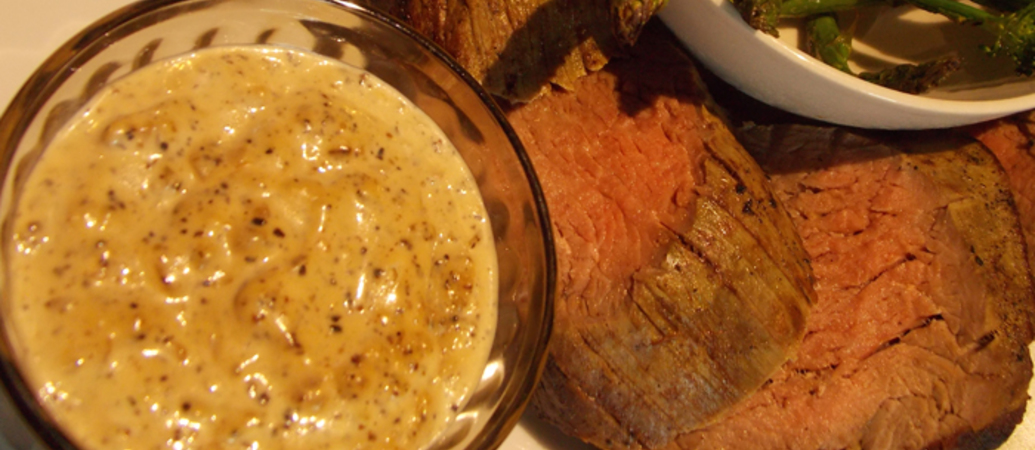 The leader of the sauces: catkin pepper sauce is an oldie but a goodie
This recipe is requested often and its quick and easy to follow
Whether over a bbq or a braai, in a restaurant or bistro a debate often starts amongst my chef friends on our favourite sauces - by favourite I mean simple, flavoursome, popular sauces. It was during one of these discussions that we decided on the leader: catkin pepper sauce. It's a sauce that my chef friends have requested often and it's quick and easy done my way. I picked the recipe up many years ago in South Africa and kept on rearranging the flavours by using different brandys to flambé, unusual peppercorns and adding and subtracting ingredients. Eight years ago I made it like this for my customers and they loved it so I decided to never change it again.

You can of course make this sauce with black peppercorns. I just love the smell and taste of the catkin – it's long and more robust and hotter than its cousin black pepper. You will find it in Asian or health food stores sometimes labelled as 'pippali'.
Ingredients (for around 12-15 servings – depending on how much you like it!)
3 TBS olive oil
10grams butter
Black peppercorns (ground in pestle and mortar) – 3 heaped TBS
Catkin pepper/Asian long pepper (ground in pestle and mortar) - 2 heaped TBS
Chopped garlic - 2 heaped TBS
Finely chopped shallots - 3 heaped TBS
1/2 cup of fine cognac or brandy
600ml double cream
30ml red wine sauce (optional)
Equipment
Vollrath Frying Pan
Vollrath High Temperature Spatula
Sirman Induction Hob
1) Get the induction hob ready - oil is sizzling hot in no time!
2) In goes the onion - sauté till translucent – and add garlic and sauté till just about crispy
3) Add your mixture of ground peppercorns, stir and fry. Its gets very smoky at this stage while peppercorns are frying. Fry them for at least 5 minutes, or till fried.
4) Add your brandy; stir it in, and a minute later flambé.
5) As the flames die and the alcohol evaporates leaving only the flavours, add in the cream.
6) Stir the cream in and bring to simmer - it will thicken in couple of minutes.

Optional: at the very end I always add a ladle of red wine sauce, brings in a new sweet flavour to the old favourite, and turns it in to a lovely cappuccino colour.
Voilà! Sauce is done!

Find out more about Chef Dushan