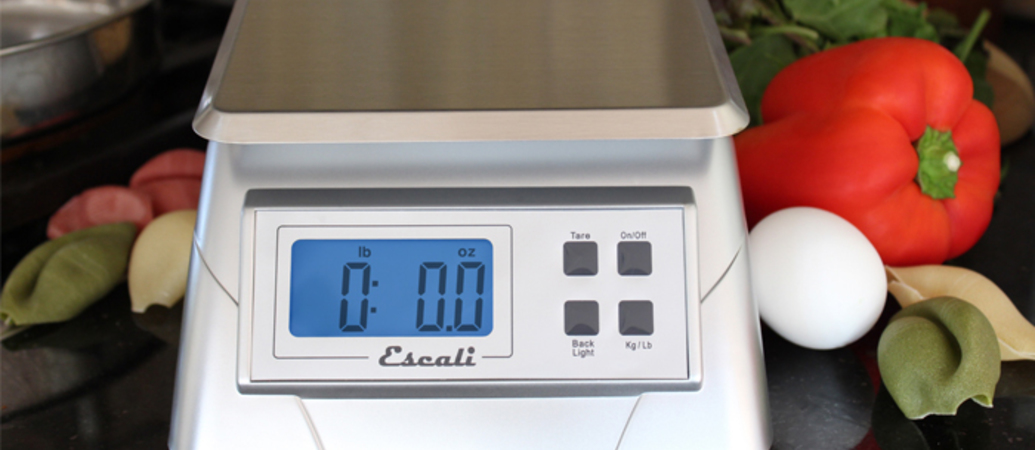 Company News

Stacey Archibald
16th October 2017
San Jamar launches a comprehensive range of professional sclaes
Scales play an important role in all foodservice operations. Careful portion control helps to keep costs down, as well as guaranteeing each customer experiences the same high-quality of food, time after time. In order to provide this consistency caterers need to be sure that their scales provide accurate and consistent information.
FEM now supplies the Escali range of digital scales from San Jamar. Combining precision with simple controls and modern design, the Escali range easily covers all uses in a commercial foodservice environment.
For smaller quantities, the Professional Digital Scale has a capacity of 5kg and a removable stainless steel platform to aid cleaning. Capable of weighing in increments of 1g, it has a simple two-button operation. If you need to measure larger quantities, the Large Square Digital Scales, also work in 1g increments, and have a 6kg capacity. Alternatively, the Glass Digital Scale has 7kg capacity and a generously-sized glass plate for easy handling of larger containers.
Where larger amounts need to be weighed, the M-Series models are perfect. The M-Series comes in two versions with a maximum capacity of 15kg and 30kg respectively. These measure in increments of 2g, and feature a secondary display, making them ideal for use in customer-facing situations.
There is also a 100kg capacity Industrial Scale in the Escali range which measures in increments of 50G. This has a remote control/display unit that can be positioned where required, and is capable of weighing items as a percentage.
All the Escali scales feature a Tare function, which allows use of the same container to accurately weigh different ingredients. The integrated stainless steel body and sealed controls help to ensure long operational life, as well as making cleaning and maintenance easier.
All of the models can be battery operated, and all, apart from the glass digital scale, can be powered via the mains if required.