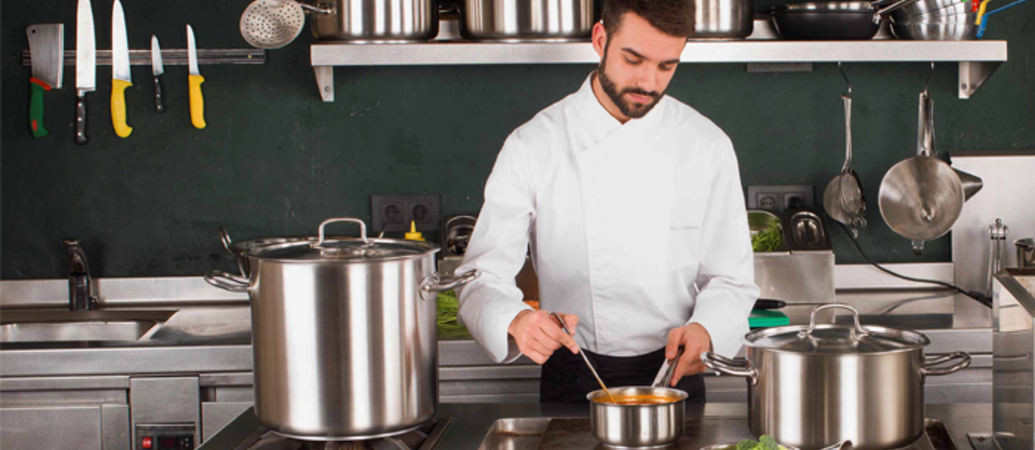 Product News

Stacey Archibald
7th November 2017
Cookware and CUBIC from Spanish manufacturer Pujadas
One of Spain's leading manufacturers of commercial cookware, kitchen utensils and buffet display, FEM launched Pujadas into the UK market in 2016. Boasting a reputation for innovation, appealing directly to chefs, the Pujadas range is designed to give the best performance and long service life in busy commercial kitchens.
The brand includes a wide variety of both kitchen and front of house essentials. There are some exceptional lines, ranging from award-wining stylish display concepts to quality examples of cookware including saucepans, conical saute pans and steam pots.
"Pujadas is a quality manufacturer with a range of products that complement our product portfolio," says FEM sales director Jim Doherty.
The Inox-Pro range of quality professional cookware is made of induction ready 18/10 stainless steel and includes a 5 year warranty. The range is designed for the flexibility needed in a commercial kitchen.
Quality frying pans are a must have in the kitchen, they need to cope with heavy duty use in the busiest environments. With more and more caterers opting to use energy-efficient induction cooking methods, the two induction frying pans are particularly popular.
The Excalibur stainless steel induction frying pan features the 'latest generation' non-stick technology, which forms an integral part of the base due to an additional coating of powdered stainless steel, which makes the pan resistant to the effects of the most aggressive kitchen utensils. The pan's 0.8mm thick sandwich bottom means it is ideal for induction cooking. The high ferrous metal construction, durability and innovative non-stick technology is just what a chef needs in the kitchen.
An award-winning concept, the CUBIC modular display system from Pujadas recently won the 'Featured Product Award' at the CESA Light Equipment & Tableware Forum. The modular displayware is designed to change and adapt to the needs of any menu. The CUBIC system allows operators to purchase components over time and build the display up – and change it – as the venue, menu or budget dictates. The Pujadas CUBIC range includes stackable cubes that operators can build up and arrange in multiple combinations as well as supporting shelves, in a range of lengths and depths, and presentation kits to cater for a range of purposes. The system is quick and easy to assemble, disassemble, transport and store, making it suitable for event catering.

Our full Pujadas brochure is available to view online now...
Download or request the Pujadas brochure here
Contact us for more information.
Find out about the Pujadas Fry Pan range.
Find out about the award winning CUBIC Buffet Display Concept.