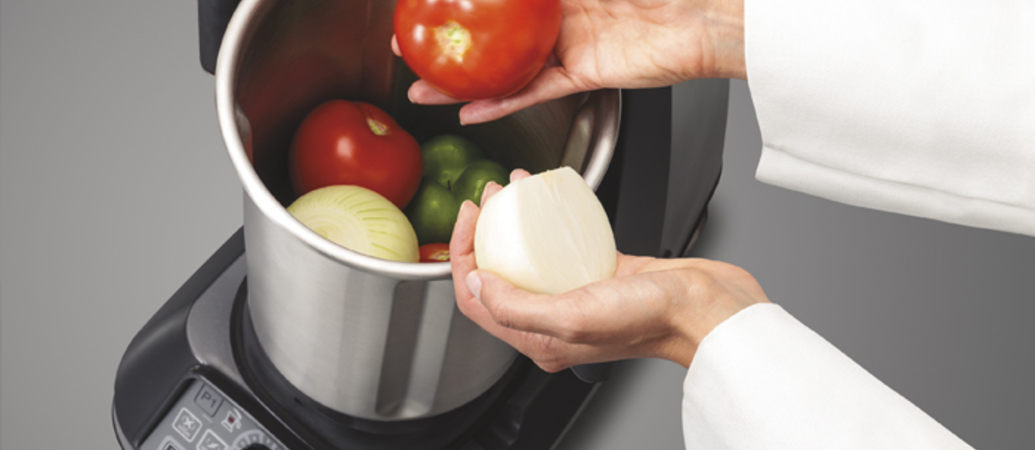 Product News

Stacey Archibald
11th August 2017
Large capacity 4 litre Hamilton Beach Commercial food blender
Hamilton Beach Commercial's powerful food blender, the Expeditor HBF1100S, is now available. With a 4 litre capacity, the HBF1100S is super-fast and ideal for high-volume blending.
The Hamilton Beach Commercial HBF1100S blender features a heavy-duty 3.5hp motor, which drives custom-designed stainless steel blades to chop, grind, blend, puree and emulsify large quantities in a fraction of the time.Touchpad controls and the variable speed dial give operators maximum control over the blending process. While, custom program and preset timer buttons allow operators to produce popular recipes consistently, without the need to constantly monitor the mixing process. Re-programming is simple too – operators just have to insert a memory card when there are any menu changes.
The blender also features an innovative 'chop' function which pulses the blades to keep thick mixtures, such as houmous, salsas and green smoothies, moving inside the blender jar for a super smooth finish.
The HBF1100S comes with a heavy-duty brushed stainless steel 4 litre container, dosing cup and a transparent lid, which allows users to easily see into the blender container during the blend cycle, for precise control over texture and consistency.
Designed with safety in mind, the lid interlock ensures the blender won't start until the jar and lid are securely in place. The blender's over-moulded comfort handles on the jar sides and low profile design increase ergonomics. To monitor and prevent overheating, the blender features a temperature gauge and the weighted, die-cast aluminium base with non-skid feet improves the unit's stability.
The HBF1100S is built for long-lasting performance in busy commercial kitchens and backed with a lifetime warranty on motor drive coupling and stainless steel blades. It measures 227mm (w) x 378mm (d) x 481mm (h).
View the Hamilton Beach Commercial HBF1100S-UK 4L Food Blender