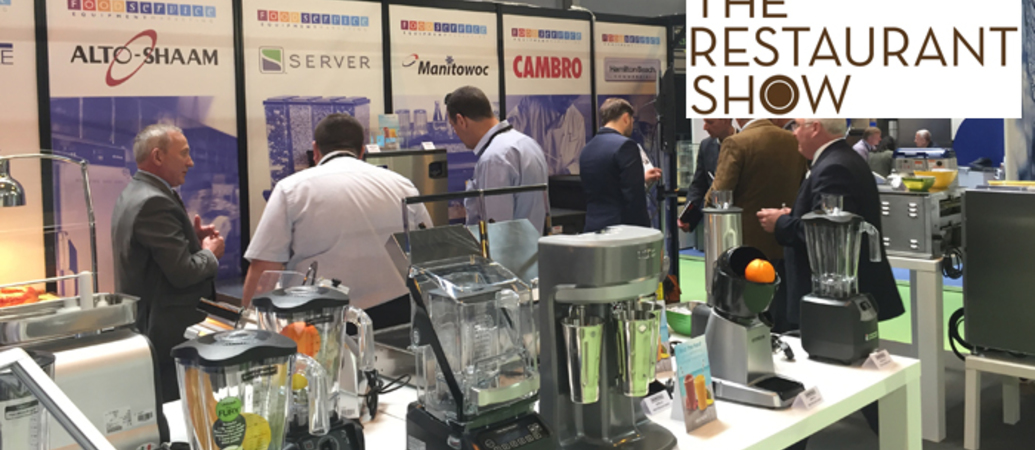 Product News

Stacey Archibald
15th September 2016
The Catering Equipment Expo, The Restaurant Show, Stand CE21, Olympia, London, 3rd-5th October.

On Stand CE21 at the Catering Equipment Expo, part of the Restaurant Show 2016, FEM will be featuring its latest Manitowoc Ice machines and Hamilton Beach Commercial blenders, alongside a variety of equipment from the company's wide range of manufacturing brands.
Visitors to FEM's stand will be able to see the latest Manitowoc undercounter ice machine, the QM-45, which quickly produces, and stores, crystal clear ice on a small footprint. The QM-45 is capable of producing 43 kg of dice ice in a 24-hour period with an integral storage capacity of 14 kg. The dice ice produced provides maximum cooling, while Manitowoc's proven vertical evaporator ensures maximum efficiency during production.
FEM supplies a range of Manitowoc Ice machines in a choice of sizes and outputs, including the high-capacity undercounter Sotto icemakers, the Energy Star accredited NEO undercounter machines and the high-yielding Indigo modular ice makers.
Also on the stand will be FEM's Hamilton Beach Commercial blenders, the top of the range American-designed machines. The Hamilton Beach blenders are ideal for producing quality beverages as well as speeding up food prep. At the show, FEM will demonstrate how Hamilton Beach's Wave~Action™ System works to continuously force the contents down onto the blades for smooth and consistent results.
FEM's Hamilton Beach Commercial Eclipse blender works quietly and is more efficient, easy-to-use and reliable than many traditional blenders. For Eclipse to operate effectively but with minimal noise, Hamilton Beach Commercial has developed its own QuietBlend technology, which reduces its noise level to 60-70 dB, the same as normal conversation. The blender sits within a QuietShield, which seals it tightly and significantly blocks the sound of its operation cycle. Air is taken in from the bottom of the machine and then emitted through a small exhaust at the rear base of the unit, further reducing noise.
Eclipse's advanced airflow design means significantly less air is needed for cooling, compared to conventional blenders and mixers, so the risk of overheating when being used for back-to-back blending is virtually eliminated. Eclipse's display notifies users if it's getting too hot, with a simple instruction on how to run its cool-down cycle. The Eclipse comes with a 1.4 litre stackable polycarbonate container. Additional 2 litre containers are now available, ideal for larger quantity drinks mixing.