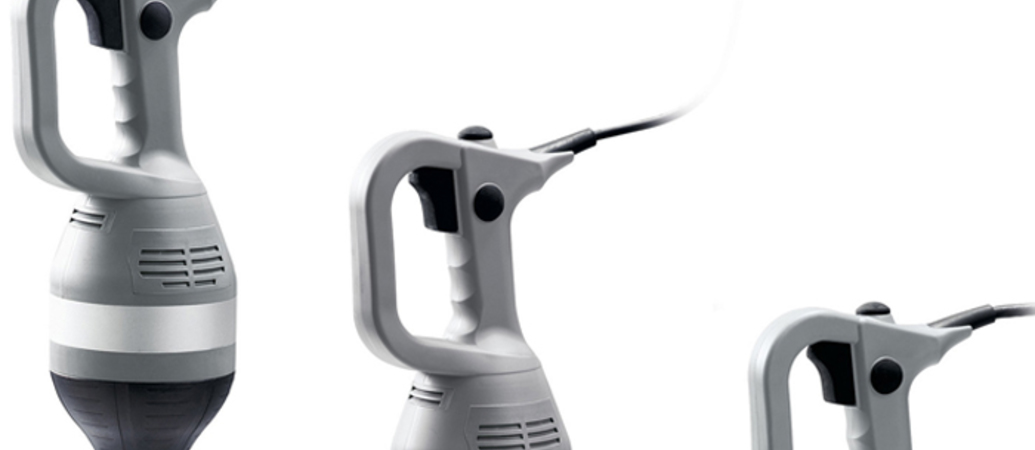 Product News

Mark Hogan CFSP
18th January 2013
Heavy duty and lightweight, Vortex hand blenders are easy to use and operate
Foodservice Equipment Marketing (FEM) supplies the Sirman Vortex heavy-duty hand blenders to the UK foodservice market.
The Vortex blenders are available in a choice of three sizes. The largest, the Vortex 750, is powered by a 750 Watt 'high efficiency' motor, which drives the durable stainless steel blades at 14,000 rpm. Its 450mm shaft, which can be removed for thorough cleaning, makes it suitable for deep pans.
The Vortex 750 is sturdy and lightweight with a fibreglass ABS body. The blender is easy to use and operate, with quick tool assembly, simple operation, ergonomic handle and a trigger switch for continuous blending.
Designed for heavy-duty use, the stick blender has a highly effective, fan-assisted patented cooling system, which helps prevent the motor from overheating. The blender has a safety switch to prevent accidental switch-on.
Vortex stick blenders are also manufactured with a 350mm shaft and a choice of two motor sizes, 430 Watt and 530 Watt. Spare shafts and a whisk attachment are available from FEM. The blenders are supplied with a 1 year back-to-base parts and labour warranty.