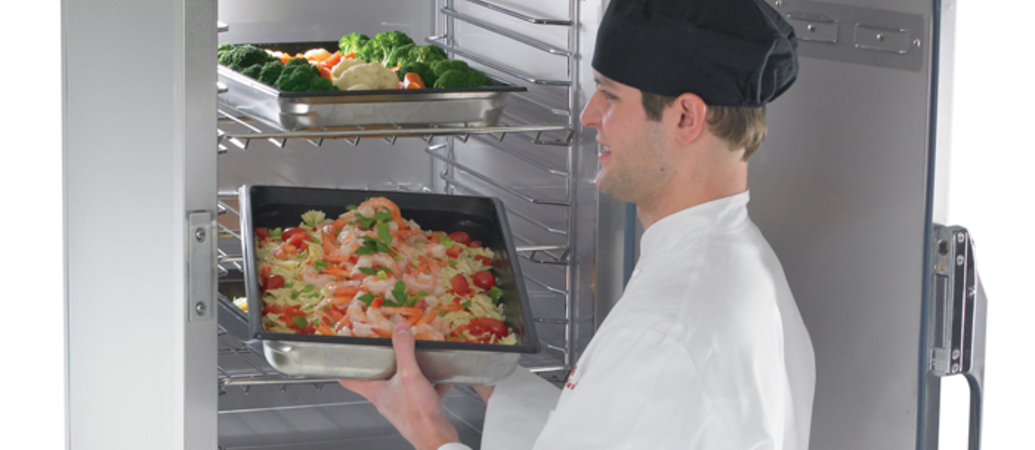 Product News

Mark Hogan CFSP
9th July 2014
Alto-Shaam's Heated Holding Cabinets keep food hot until the lunch bell rings – and hundreds of hungry school children descend upon the dinner hall for hot, fresh school meals
With Halo Heat technology
As the free school meals initiative approaches, school caterers must raise their game – and quickly – when it comes to keeping food hot on mass. Alto-Shaam has the perfect solution in the form of Heated Holding Cabinets. When large quantities of food is produced quickly in schools, it can be kept warm until served to hungry kids.
The great thing is, the food can be held for hours with affecting the quality as Alto-Shaam's exclusive Halo Heat technology is used to surround the cavity with soft, gentle heat that doesn't dry the food out.
The Holding Cabinets are perfect for use with many popular school dinners items like meat, poultry, potaotes, fish, veg and casseroles. It's all kept fresh, flavourful and hot – which is important to ensure that the children eat it all up!
These Holding Cabinets are ideal for all kinds of school catering– from small school kitchens to large scale outsourced operations – as they are available in various sizes and capacities.