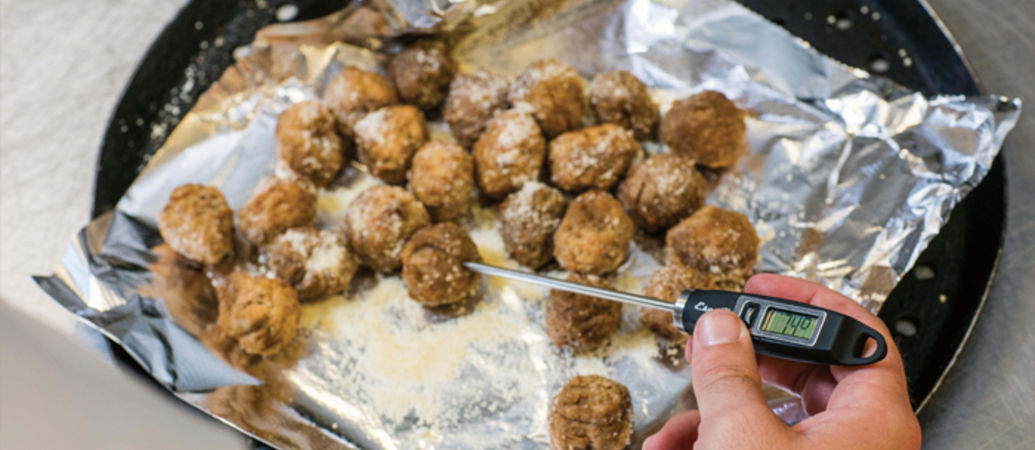 Company News

Stacey Archibald
18th October 2017
Pro MZR range offers choice to suit every application.


Advanced digital thermometers from San Jamar.
Being able to easily and quickly check temperatures is a food safety 'must' in the modern commercial kitchen. It's also essential for food quality and consistency. Whether monitoring refrigerators or roasts, FEM's new range of Pro MZR digital thermometers, manufactured by San Jamar, offers a choice of models to suit every application and kitchen operation.
The range includes a pocket model, with a pocket clip and anti-roll design; a pen thermometer with a sheath that doubles as a handle extender; and an advanced digital thermometer, which reads from -45°C to +200°C, is water resistant and includes features such as display hold and minimum and maximum temperature recall.
The Pro MZR specialist refrigerator/freezer thermometer has a choice of magnet, kickstand and hanger mount and a large, easy to read display.
A useful extension to the range is the combined thermometer and timer which has a large touch screen display, an alarm and a food probe with a one metre, oven-safe cable.
All the Pro MZR digital thermometers offer a choice of Celsius and Fahrenheit readings. The range offers exceptional value for money and are available through FEM's distributor network.