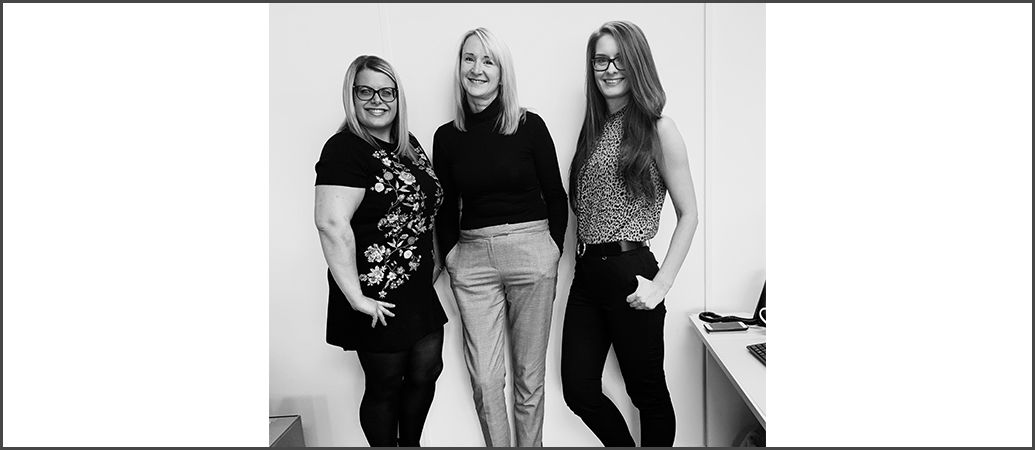 Company News
Sophie Scott
17th October 2019
HR hat trick for FEM
FEM expands customer service team and makes two appointments in the marketing department.
FEM has achieved an HR hat trick with two new appointments and a promotion. The company has expanded its customer support team with the appointment of Donna Herman to the newly created role of Sales Office Manager. Meanwhile, FEM has also recruited Sophie Scott to the role of Marketing Executive, while her predecessor, Megan Nesbitt, has been promoted to Product Marketing Manager.
Donna Herman is a highly qualified administrator with over 30 years' experience, 23 of them as an office manager. Her expertise covers customer service, HR, finance, procurement and sales. As well as managing staff in the sales office, Donna is tasked with improving customer service levels, for example by creating procedures to ensure the office runs as efficiently as possible.
"I am really excited about the opportunity to work at FEM," she says. "This is a dynamic sales environment and I'm hoping that my experience can help in many areas of the company's activities."
Despite her youth, Sophie Scott is a marketer with plenty of experience, especially in digital marketing. Previous roles included working with 2A Publishing and INCo Marketing. Additionally, Sophie has completed two HubSpot Academy courses this year and is Google Digital Garage certified.
"I'm really enjoying working with such a wide variety of products and brands," she says. "FEM is a great company to be part of – the team here are very welcoming and supportive." Her next task is a mammoth one - she'll be helping to prepare FEM's 2020 catalogue, including a raft of new product launches. "I'm looking forward to getting stuck into it!" she says.
Megan Nesbitt has been with the company for just over a year and is enjoying her new role as Product Marketing Manager. "FEM is a very exciting company to be part of," she says. "There are always new products and ideas to get to grips with, and working with so many different business partners, both suppliers and distributors, is really interesting."
Commercial Director Mark Hogan says, "Megan has made a very positive impact in just a year - her promotion is well deserved and I know she will continue to make a big contribution. Meanwhile, both Donna and Sophie bring specific talents and expertise to the FEM team that give us fresh insight as well as making us stronger. We're absolutely delighted to welcome them aboard."