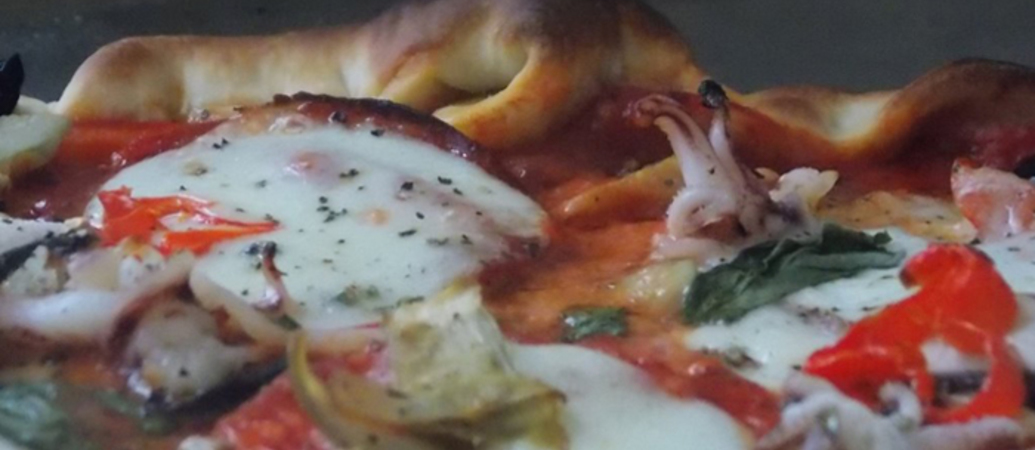 FEM Chef
12th November 2013
Executive Chef Dushan Lukovic shares his favourite pizza recipe with an extra-special dough base in the first section of a two-part recipe
Pizza always welcome on the menu
I love pizza – anytime and anywhere throughout the year. It's a tasty, filling, nutritious snack that's perfect for lunch or dinner, with a side salad or just on its own. It's always welcome on my menu. I can vividly remember sitting at a local pizzeria many years ago eating my first calzone. Since then I have never stopped eating pizza all around the world - from Cape Town (peri peri chicken topping) to LA, London to NY and in Chicago, famous for the deep pan base. This recipe is my favourite and it's really the dough base that makes it different as I rarely make any variations on the Napolitana sauce. As for toppings – I would need days to write about them all! – I have given a recipe for those that are popular in my house at the moment. I have split this recipe into 2 sections – one for the pizza prep and one for the sourdough.

Equipment
Sirman Pizza Oven
Vollrath Planetary Mixer


Ingredients
1kg '00' strong flour for pizza (or rougher if you can find it)
10g dry yeast
30g Criscito (sourdough - Click here for Sourdough Recipe)
20g salt
30ml sunflower oil
50g Polenta (optional)
Flour
To make the dough you will first have to prepare sourdough - click here for recipe.
Part 1: Pizza Preparation

1) Add some salt and lukewarm water to the Vollrath Mixing Bowl. Next add the flour, yeast, sourdough culture and water. Use the Flat Beater or Spiral Hook to mix.

2) Start your Vollrath Planetary Mixer. Mixing at first on a low speed, gradually add oil and when it's well mixed increase the speed. Mix the dough until it no longer sticks to the bowl.

3) You should be able to take the mixture out of the bowl and kneed it on the prep surface without any flour - you should find it easy to kneed and smooth.

4) Let the dough rise for a minimum of 12 hours to maximum of 24 hours either in the fridge or left out. After it has risen knock it down and kneed again for 10 minutes. As you kneed, try folding it as you would puff pastry.

5) Divide the dough into 4-6 balls, shaping it in equal balls and let it rise again for a minimum of 3 to a maximum of 6 hours. After that the dough will be ready to be worked in, rolled, shaped and ready for you to add any topping of choice.

6) Preheat the Sirman Pizza Oven to 260°C. Optional: use polenta and strew it under the pizza on a pan. As it goes in the oven it almost lifts it off the pan or stone and I find the cooked base crispier.

7) The pizza is cooked in the oven in minutes and it's crispy on the outside and airy on the inside.

My November topping is ; tomato sauce, smoked buffalo mozzarella, chorizo sausage, squid, capers, splash of lemon, fresh thyme and basil, mushrooms, anchovies, chilli and black olives – all optional!
View Vollrath Planetary Mixers and Accessories
Click here to view Part Two: Sourdough Method