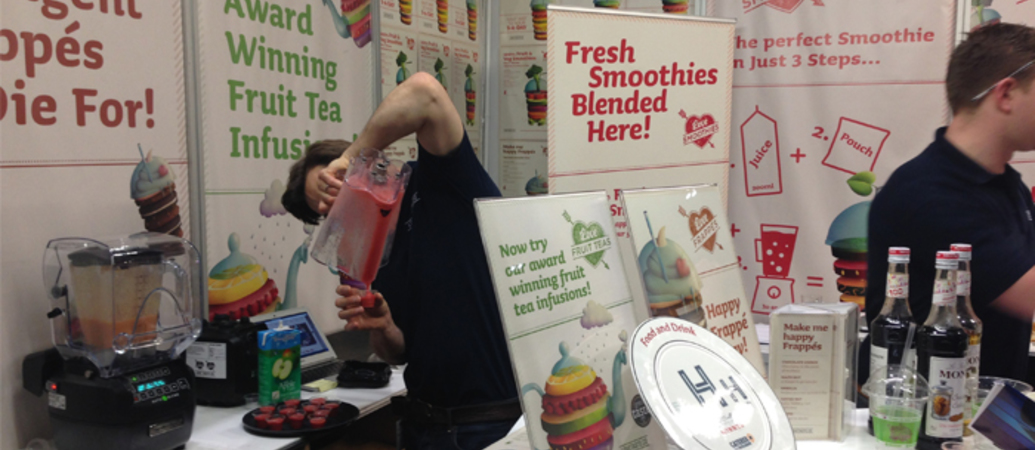 Events

Clare Borland
1st May 2014
Hamilton Beach blenders used to produce delicious smoothie samples on the Love Smoothies stand at Hotelympia
Hamilton Beach at Hotelympia

Love Smoothies were in action at the recent Hotelympia exhibition – making smoothies on their stand for visitors to sample. The delicious smoothies proved very popular with a range of flavours to choose from. Hamilton Beach blenders were used to perfectly blend the smoothies.

The Love Smoothies team had Fury®, Eclipse® and Summit® blenders on the stand, all of which are ideal for smoothie making. Each model has a 3HP motor, making them perfect for high-volume blending. The Eclipse® and Summit® models were complete with the Quiet-Shield™ sound enclosures, which meant that smoothie production didn't drown out visitors at the show.

It was a great week for Love Taste Co. (part of Love Smoothies) as their product, Love Fruit Tea, also won a Hotelympia Innovation Award for the Food & Drink category. Love Fruit Tea is frozen pods of fruit tea made with 100% natural ingredients. Place them in a mug with hot water and watch as fruit tea is released – there's no tea bag and no mess!