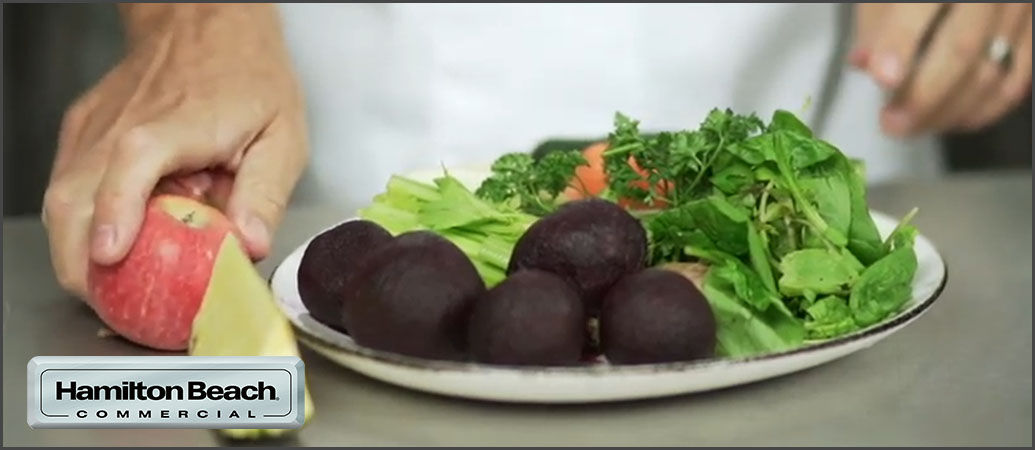 Videos
Sophie Scott
6th January 2020
The Perfect Vitality Juice with Otto
No need to peel or chop, Chef Alan demonstrates how to make the perfect vitality drink with the Otto Centrifugal Juice Extractor from Hamilton Beach Commercial.
The Otto is a centrifugal juicer, optimised to maximise the flavour and juice yield of fruits and vegetables. The durable materials, overheat protection and ergonomic features make the Otto ideal for busy juice shops requiring back-to-back use. More practical features are that it is designed to be operator-friendly with a large diameter feed chute, easy-reach height, parts that are easy to clean, and a safety interlock that turns off the motor and stops the blade before the lid can be opened.
Life moves fast in a restaurant or bar setting, and you need a juicer that is both high-functioning and low maintenance, so choose Otto the Juice Extractor for your business needs.
View the Hamilton Beach Commercial Otto Centrifugal Juice Extractor