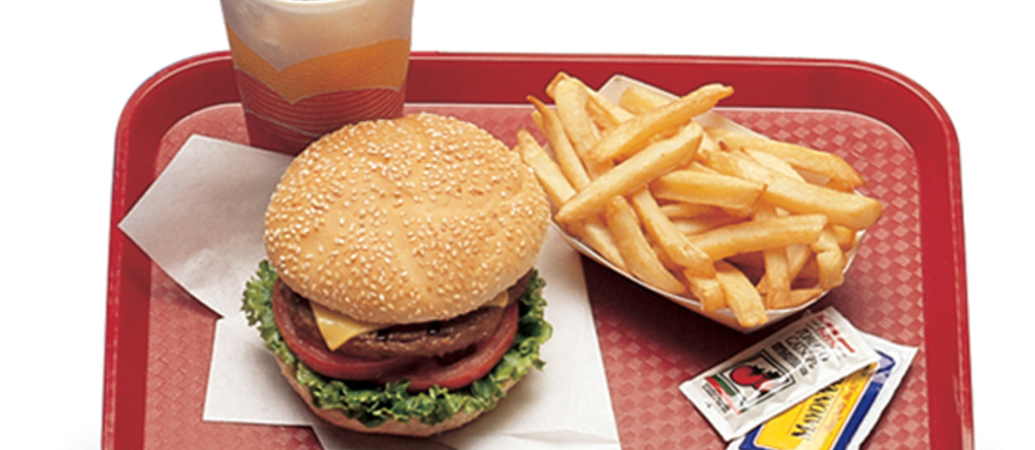 Sector News

Clare Borland
17th September 2013
Prepare, store and serve food quickly and efficiently with these products designed for quick service restaurants
Equipment and smallwares for QSRs
Customers expect an on-demand service so it's important that Quick- Service Restaurants (QSRs) can prepare food quickly and keep food ready to be served. As an impulse purchase and with menu options and drive-thru's that attract hungry customers at any time of day or night, QSR kitchens need to be prepared. Advance preparation is key and using the right equipment for the job ensures less work is involved, allowing food to be prepared, stored and served quicker. These products are fundamental for any QSR – check them out….

Prompt Preparation
Burgers are at the heart of 'fast food' and they are best served in a warm toasted bun. The Prince Castle Vertical Contact Toasters are designed for high volume operations and are a great choice for toasting buns for burgers. What's more, they take up just 203mm of counter space depth!

Customers have favourites and they expect the same great taste every time. The Server InSeason Salt and Spice Dispenser is perfect for use in quick-service restaurants, controlling salt portions to ensure that a consistent taste is delivered every time. It's available with 2 serving patterns – 'drop' for larger areas like fries and 'spread' for areas such as hamburgers.

Hot Holding
Preparing food in advance is only possible when you have the means to hold it at safe temperatures until it's served. The Prince Castle Holding Bins gently store food until orders are placed and the order is then assembled using hot and fresh menu components from the holding bin. There's no loss of flavour, texture or shrinkage whilst the food is in the holding bin – perfect!

Speedy Serving
Fries are a popular QSR menu choice, often served as part of a meal deal or as a side order. When the fries are ready to go and orders have been placed use the Prince Castle French Fry Bagging Scoop to quickly bag fries without over-portioning!

Customers love to add a personal touch to their meal with sauces like mayo, guacamole or sour cream. The Prince Castle Heavy Sauce Dispensers are perfect for controlling sauce portions in the kitchen.

DIY Dispensing
Products designed for quick-service restaurants don't stop at the kitchen. Send orders off with the customer on a Cambro Fast Food Tray in almost any colour. Once the tray is picked up, next stop is usually the condiment station where San Jamar Stainless Steel Pump Stations can dispense sauces and toppings without dripping.
View Prince Castle Vertical Contact Toaster
View Server InSeason Salt and Spice Dispenser
View Prince Castle Holding Bins
View Prince Castle French Fry Scoops
View Prince Castle Heavy Sauce Dispensers
View San Jamar Stainless Steel Pump Stations