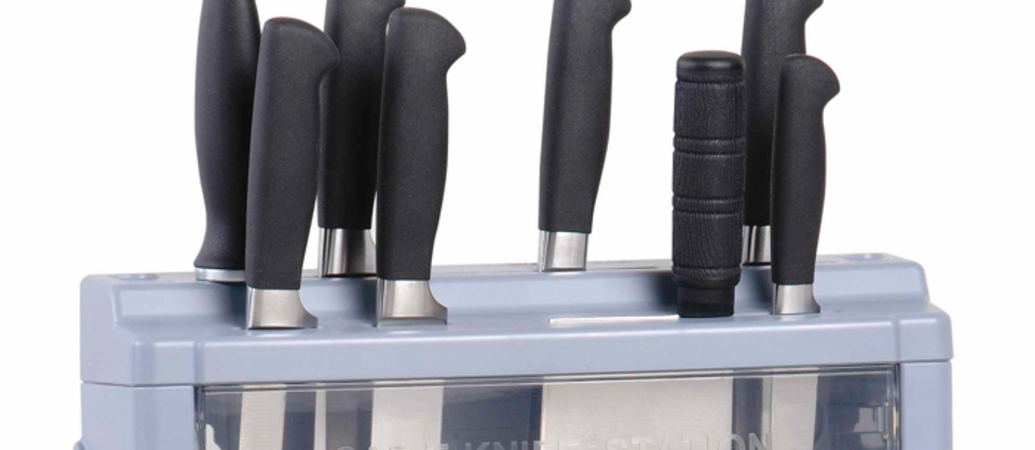 Product News

Clare Borland
9th September 2013
Create a safe food prep area with the San Jamar Saf-T-Knife Station and protect staff from injury
Available now from FEM
The San Jamar Saf-T-Knife Station provides hygienic, safe and secure storage for kitchen knives. Helping to create a safe food prep environment, the Saf-T-Knife Station protects knives from contamination and damage, as well as reducing the risk of accidents and staff injury.
Designed to accommodate a variety of knife blade lengths and widths, the Saf-T-Knife station is manufactured by San Jamar. Measuring 381 mm (w) x 381 mm (d) x 108 mm (h), the station includes space to hold up to eight knives and a knife sharpener.
The knife station is constructed from break-resistant plastic, with a clear window to easily see the knives available. Easy to assemble and clean, the unit is commercial dishwasher safe.
The San Jamar Saf-T-Knife Station is supplied with a full 12-months warranty. Knives are not included.