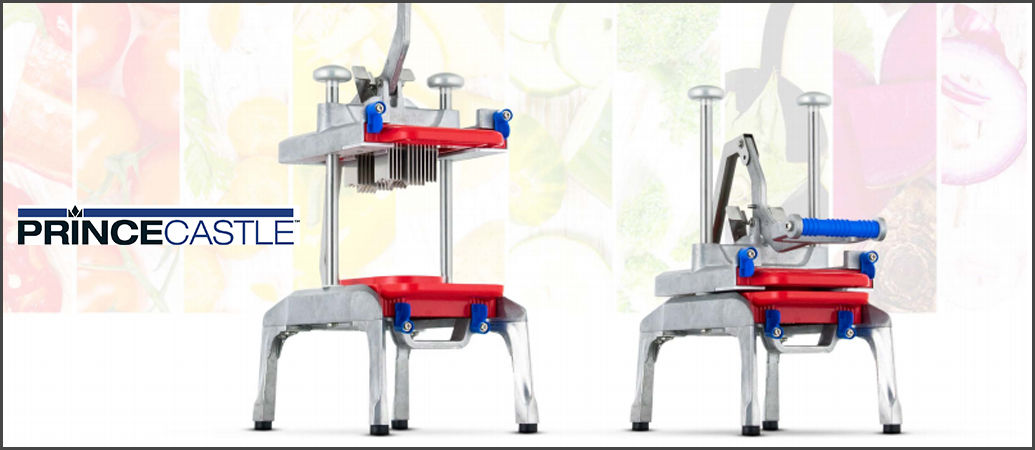 Product News
Sophie Scott
6th February 2020
Simplify Food Prep with the Saber King Mini
Manual food preparation just got a whole lot easier with the Saber King Mini from Prince Castle. Its space-saving design is 40% narrower and 2kg lighter than its predecessor, the Saber King.
The Saber King Mini is an all-in-one slicer, perfect for prepping a wide range of vegetables and fruits quickly, easily and safely. With the capacity to slice, dice, cut and wedge, this space-saving unit reduces the number of specialist slicers required in a kitchen set-up and lowers the labour load for kitchen staff by being able to slice multiple pieces at once.
It might be small in stature, with a footprint that is 30% more compact than the Saber King, but the Mini still has the same slicing capacity for most produce. The unit is geared towards kitchens and food service operations that have less space to prepare ingredients.
Constructed from robust aluminium, the sleek chassis is multi-purpose and can be quickly fitted with interchangeable blade sets for different fruits and vegetables. It is easy to use, with just one single motion required for a smooth and consistent cut.
Operator safety is ensured by patented blade covers, which also help make the Saber King Mini easy to keep clean and adjust.
Measuring 381mm wide by 533mm deep by 584mm tall, the Saber King Mini is covered by a one-year parts and labour guarantee and has a list price of £965.00 + VAT.
For more information and details of local stockists call FEM on 01355 24411 or email sales@fem.co.uk.