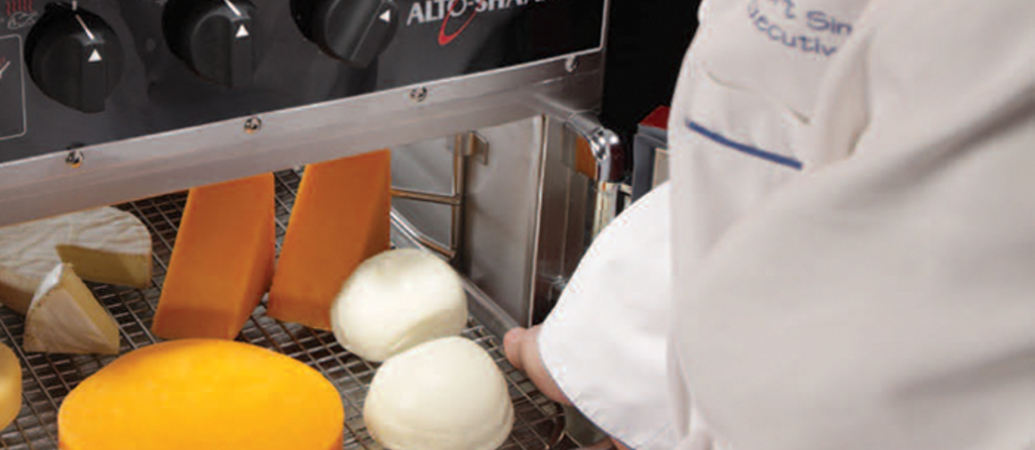 Product News

Clare Borland
21st August 2013
Cook, smoke and hold in the same cabinet and add great new options to menus with the Alto-Shaam Smoker Oven
Hot or cold smoke
DIY
To be known as the only place in town where you can get a certain food item is every restaurant's wish. Alto-Shaam Smoker Ovens can help create lots of new and unique flavours that can't be found at competing restaurants. Remember that although pre-smoked food can be bought but the competition can buy it as well. Restaurants can save money on food costs, create a unique taste and reap the benefits by smoking food themselves!
Great taste
Watch as smoked barbeque pork for pulled pork sandwiches is made in an Alto-Shaam Cook & Hold Smoker Oven - tastes great and is very profitable!
Real Smoke
Real smoke flavour comes from real wood, not smoke-flavourings or 'liquid smoke'. The Alto-Shaam Smoker Ovens feature an easy to use smoker box right inside the oven cavity. Simply fill the box with whatever wood chips you're using to smoke your food with, and return the box to its place inside the oven. Then set the smoke flavour intensity control to the desired level. The elements inside the cabinet produce smoke at a controlled level.
Think outside the (wood) box
When people think of smoking food, they think of apple, cherry, hickory, or maple wood. All of these woods give an excellent flavour profile, but it doesn't have to stop there! Soak the woodchips in wine instead of water, explore different types of wood such as apple, cherry or maple wood or seasoned woods like rosemary, bay leaves or thyme.
Hot or Cold
Just because you're putting food in an oven, it doesn't mean you have to cook the food. One of the wonderful options when smoking in an Alto-Shaam Smoker Oven is the ability to cold smoke cheese, fish, or any other food without the heat from the oven!