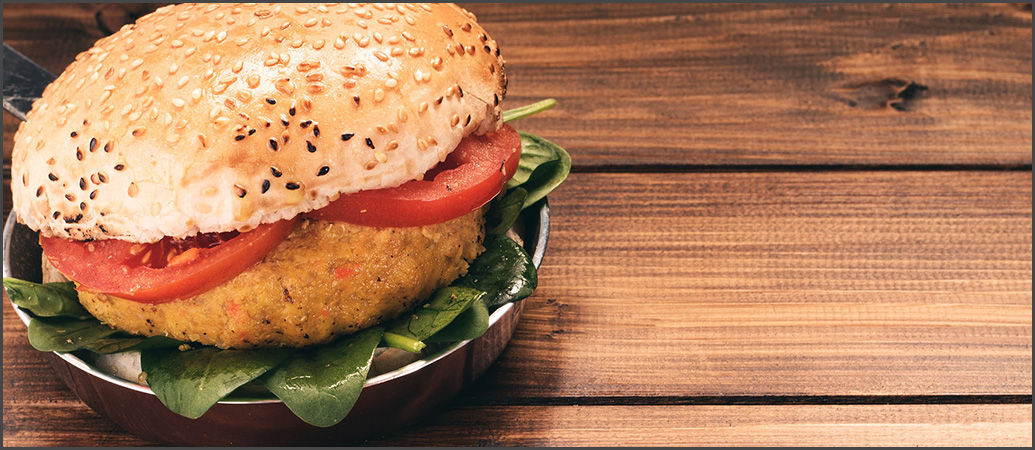 Events
Sophie Scott
26th November 2019
Solve Vegan Food Prep Woes with the Vector
With an increasing demand for vegan food options, FEM's 'flexitarian' oven is perfect for quality cooking with no cross-contamination.
A recent news story has come to our attention surrounding how the foodservice industry is responding to vegan consumer demand in regards to food preparation.
The food industry is evolving rapidly as foodservice industry leaders and innovators weigh in on top trends driving change with consumers leading towards healthier and more sustainable foods. Businesses looking to respond to consumer demand for vegan food, need to ensure not only that the food quality is excellent but also that there is no cross-contamination with animal or dairy products.
FEM's Vector Multi-Cook Oven, manufactured by Alto-Shaam, provides the ideal solution since vegan and non-vegan foods can be cooked simultaneously, in the same oven, in individual chambers with no possibility of cross over. You can either have a dedicated vegan compartment in your Vector oven, or in establishments that offer a wide variety of vegan options, a whole Vector oven dedicated to cooking up flavourful vegan recipes.
Why not see the Vector in action at the next Vector Live Demonstration with FEM's Corporate Development Chef, Alan Evans.
Veganism is Here to Stay
Why does it matter? Because veganism is here to stay – and you don't want the negative PR or potential lawsuit of getting it wrong. Foodservice businesses must cater to the vegan audience.
Why is veganism so huge? The reasons for the switch to veganism vary, from concerns about the environment to personal wellbeing, but this food and lifestyle trend is on the rise amongst all ages of consumers in the UK. Food Revolution Network believes that the increase is due to the increased availability of information about where their food comes and how it's made.
The UK meat-free market is set to grow at an exponential rate driven by increasing demand from vegans and vegetarians. The total value of the industry is expected to grow from £559m in 2016 to £658m by 2021.
The UK is leading the way in veganism. The UK launched more vegan products than any other nation in response to the number of vegans in Great Britain quadrupling between 2014 and 2018. Leading supermarkets and large-scale food manufacturers are offering more vegan-friendly options and even offering entire vegan product lines to cater to the growing trend. Waitrose now has dedicated vegan sections in more than 130 stores after increasing its vegan and vegetarian product range by 60%.
As consumer needs rapidly evolve with the increased demand for plant-based food options, foodservice businesses must re-imagine the way fresh, plant-based foods are grown, prepared, delivered and ultimately brought to the table. Plant-based, non-dairy alternatives are driving big change which ultimately is dramatically changing the choices consumers make.
Solve Vegan Food Prep Woes
"[The] Vector is the only oven that allows simultaneous, high-quality preparation of a wide variety of food, with no cross-contamination," says Mark Hogan, Commercial Director at FEM. "Each chamber gives you individual control over temperature, fan speed and cook time. So you can have different foods, in the same oven, at the same time, with absolute safety, all cooked to the highest quality."
The radical advance that sets the Vector apart is its Structured Air Technology. This innovation delivers a high velocity, vertical airflow from the bottom and top of each chamber. It produces completely even temperature control, throughout each chamber, ensuring superior cooking quality while delivering super-fast results. Meanwhile, the Vector's intuitive touchscreen panel, which can be programmed with pre-set recipes, makes it very easy to use.
The Vector Multi-Cook Oven is available offering a choice of two, three or four cooking chambers. The Vector means that chefs who want to branch out and add vegan food to the menu don't have to worry about separate cooking appliances, or even cooking separately (unless they choose to)!
"With the four-chamber model, chefs can have a vegan dish in the top chamber, a vegetarian in the second, a fish dish in the third and meat in the fourth," says Hogan. "That's what we call true flexitarian cooking!"
Cook what you want, when you want it with the Vector!
Discover this revolution in cooking technology at Vector Live, for more information and details of local stockists call FEM on +44 (0) 1355 244111 or email marketing@fem.co.uk.