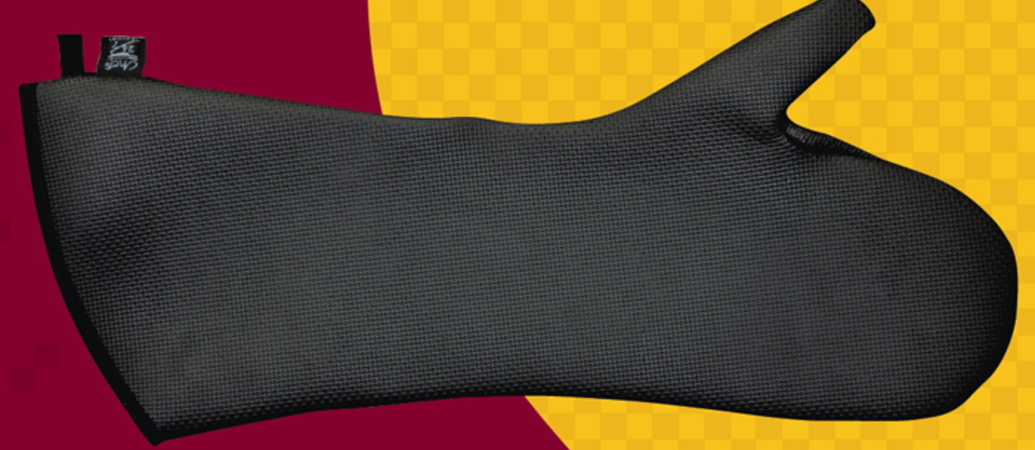 Product News

Mark Hogan CFSP
4th December 2012
FEM supply Chef Revival UltiGrips Oven Mitt for extreme temperature use
Oven mitts are an essential piece of kitchen kit and a must-have for hand safety. FEM now supplies the multipurpose UltiGrips Oven Mitt, from Chef Revival, for protecting the hand and forearm from hot and cold substances.
The UltiGrips oven mitt has a WebGuard that provides extra heat protection between the thumb and forefinger, especially important when gripping hot items. The mitt is made of durable Kevlar stitching and Neoprene to ensure a long, reliable service life, with a non-slip textured covering for increased grip and resisting stains and splatters.
The oven mitt can be used for temperatures from -78°C up to 260°C. The angled cuff enables greater hand movement.
The UltiGrips Mitt is machine washable, ambidextrous and available in three lengths, with a store-away tag to ensure it is always in reach for when it is required.