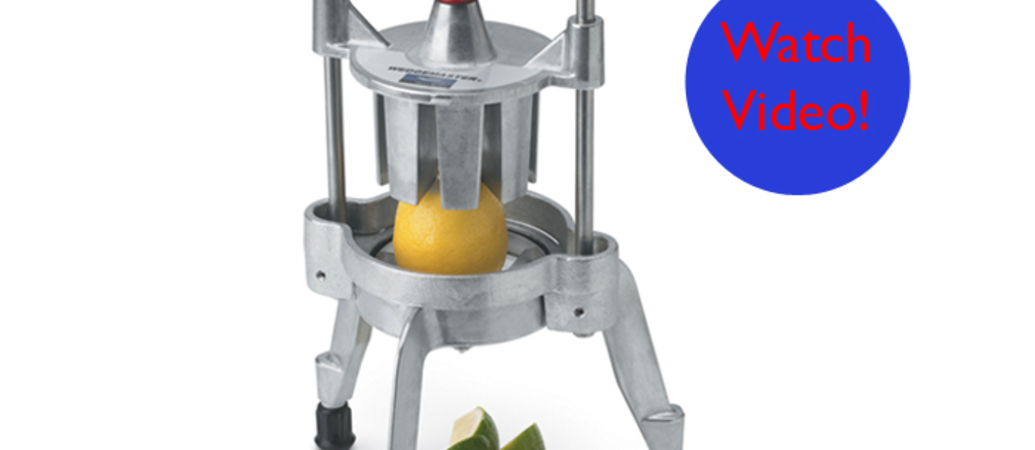 Product News

Clare Borland
22nd January 2014
The Vollrath Redco Wedgemaster II is in our new Essentials catalogue this year. Watch it in action as it consistently cuts fruit and veg in perfect portions.
Great for fast production preparations
Experience superior portion control for lemons, limes, tomatoes and other fruit and veg with the Vollrath Redco Wedgemaster. It cuts consistently and predictably in 8 sections for high-quality food and drink presentations. Made from polycarbonate, it's dishwasher safe and popular for both bar and kitchen preparations and a great way to reduce labour time when prepping fruit and veg.
In this short video, Chef Rich from the Vollrath University demonstrates just how quick and easy it is to prep with the Wedgemaster II.
The Vollrath Redco Wedgemaster II is coming soon to our website and Essentials 2014 catalogue!