Vollrath Cube King
Description CubeKing™ 3/4" Cut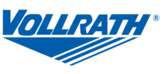 Warranty
1 year back to base parts and labour
Description
Vollrath Cube King
Produces uniform cheese cubes, sticks, square blocks, and rectangular blocks in record time.
Interchangeable slicing arm cuts include Mozzarella, Cheddar and Swiss cheese.
Related Products
These specially selected products have similar specs and functionality or can be used with the item you're viewing.
Get in touch with us for more information or browse our recommendations.
Call:
01355 244111
Email:
marketing@fem.co.uk
Code: 1837

Code: 1837

Code: PALLADIO 300

Code: PALLADIO 300

Blade Size

300mm - 12"

Cut Size

0 - 30mm

Motor

275w/0.37hp

W X D X H

710 x 547 x 545mm

More information

Code: PALLADIO 350

Code: PALLADIO 350

Blade Size

350mm - 14"

Cut Size

0 - 30mm

Motor

275w/0.37hp

W X D X H

710 x 547 x 545mm

More information

Code: GALILEO 350

Code: GALILEO 350

Blade Size

350mm - 14"

Cut Size

0 - 25mm

Motor

380w/0.52hp

W X D X H

820 x 680 x 700mm

More information

Code: 808N

new in

Code: 1812

Code: 1812

Code: 501N

Code: 501N